Discussing The High Heels Poker Tour
Best Online Poker Resources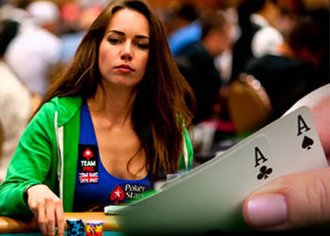 "The mission of the tour is to empower women to become champion poker players," that's the goal that the High Heels Poker Tour started, as a way to drive women to compete and win in a game that is traditionally male dominated. From their inception in 2007, the organizers were motivated to provide resources and exposure that talented female players needed to take on one of the biggest card games in the world at the professional level.
PC and Mobile Casinos Unveiled
A nice list of online casinos that are compatible with various devices can be seen at the expert casino guide website. See the
desktop and mobile casinos reviewed
sections.
The legacy and history of this tour should be preserved for the great leaps it allowed women to make in the game at the highest level but unfortunately their website has been closed and information is otherwise sparse on the net at large. This is a problem that Highheelspokertour.com aims to remedy with the hopes of keeping the gift that these competitors gave to those following in their wake alive and making sure that their contributions aren't forgotten.
Just to name a few among the ranks of the top players who registered, competed, and won with the tour, Marla Crumpler and Debbie Mitchell both took fair sized purses and were both from Florida, as well as Lauren Failla who was no stranger to bright lights and star treatment, hailing from Hollywood, California. Like practically all professional athletes and celebrities, some of these characters were the center of controversies and drew more attention to themselves than they sometimes bargained for. These pitfalls and the
The events that these ladies took by storm were held in the same big name locations as the biggest tournaments, such as those hosted by the World Series of Poker series, showing the equal stance the movement was creating. The Borgata Hotel Casino and the Trump Taj Mahal, both in Atlantic City, New Jersey, as well as the Ocean's Eleven Casino in Oceanside, California are just a few venues that saw high profile women's tournaments thanks to the HHPT. There were also international events held in Canada and the Caribbean, among other locations which allowed these players to see more of the world than they may have otherwise seen.
The highheelspokertour.com site is focused on preserving information about the players, venues, tournaments, and more that surrounded this great push forward for women and working towards equality in an industry typically dominated by men. After all, the game gets better when the best players from around the world can compete on the same stage, regardless of gender.